NBIF Names New CEO
From NBIF press release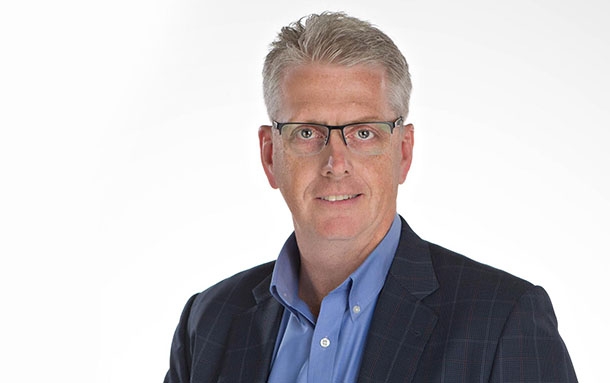 FREDERICTON, NB—Technology industry veteran and corporate financing expert Jeff White was named the new chief executive officer of the New Brunswick Innovation Foundation (NBIF) today. White is currently chief operating officer of East Valley Ventures, a New Brunswick-based startup accelerator and early-stage investor.
"New Brunswick has always punched above its weight when it comes to applied research and startups. The NBIF plays a critical role in the vibrant East Coast startup scene as an early-stage investor and advisor. It offers significant support to applied research done by research professionals and students at New Brunswick's universities, colleges, and research institutes," said White. "To me, innovation means revolutionary change, not simply evolutionary change. I am excited to join the accomplished and capable team at the NBIF and to work with them to create revolutionary change in New Brunswick."
White brings a strong track record of success to the NBIF. He was a foundational member of New Brunswick startups that put the province on the world stage, serving as chief financial officer at both Radian6 and Q1 Labs. These companies were acquired by Salesforce and IBM, respectively. At East Valley Ventures, White mentored many of New Brunswick's recent startups and scale-ups including SmartSkin, Alongside, Beauceron, Eigen and Resson, among others. He also served as interim chief financial officer for Canada's Ocean Supercluster, one of five clusters across Canada. The Ocean Superclusters is a major industry-led initiative, supported by the Government of Canada, focused on building on Canada's ocean-related research capacity, business activity and technology expertise.
"We are thrilled to welcome Jeff to the NBIF team. He has a clear vision to take NBIF to the next level of success," said Cathy Simpson, chair of the NBIF Board of Directors. "He's a home-grown expert in innovation, commercialization and growth strategies. Under his strong leadership, Jeff will expand our team and increase collaboration with our partners in academia, government and the private sector to elevate the role of innovation in New Brunswick."
White begins his role as CEO of the NBIF on October 29, 2018.
About NBIF
Since its launch 15 years ago, the New Brunswick Innovation Foundation, an independent, non-profit corporation, has invested over $100 million in New Brunswick startups and researchers and leveraged $457 million more from other private and public sources. Those strategic investments have helped launch over 100 companies and funded nearly 500 applied research projects. Profits from NBIF's investments go back into the foundation for reinvestment in other startups and research initiatives that drive innovation, attract investment and create jobs in New Brunswick.
For further information:
Allan Gates
Bonfire
allan@bonfirestories.ca
506-977-4755