RIDDL Unveils $1.3M Raise – East Valley Ventures, NBIF back the cleantech software company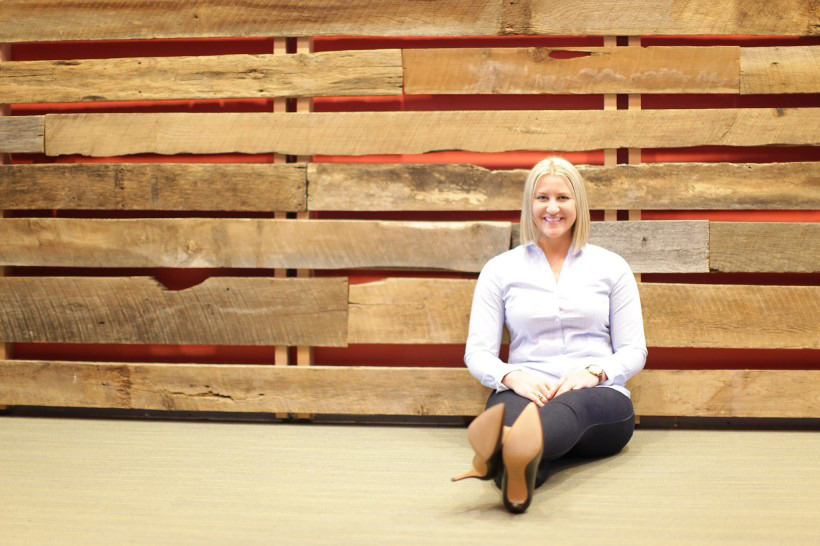 RIDDL CEO Jenelle Sobey
Software startup RIDDL has closed a $1.3 million funding round with investors that include Gerry Pond's East Valley Ventures, the New Brunswick Innovation Foundation, and at least one angel.
The Nova Scotia and New Brunswick company is aiming to cash in on the burgeoning environmental, social and corporate governance movement with a software platform that automates impact assessments usually performed by consultants or accounting firms. The company said the $1.3 million raise includes both equity investment and non-dilutive funding.
RIDDL is the brainchild of Jenelle Sobey, a former managing partner at software engineering firm Code + Mortar. Her technology models a business's environmental and social effects and assigns those effects monetary values based on internationally recognized standards.
"At RIDDL, we measure impact," said Sobey in an interview. "And then we take it a step further, and we help (clients) quantify it into dollars. That's called the 'social return on investment calculation.'"
See Also:
Fredericton's Smart Skin Closes $10.7M Round
Concrete, GreenSky Lead VC Round by Anessa
Environmental, social and corporate governance, or ESG, states that companies should behave in ways that protect, not just the interests of their shareholders, but also their communities and the natural world. The approach rose to prominence in 2018 when multi-trillion-dollar asset management company BlackRock urged companies to become more socially responsible.
Calculating dollar values for a company's environmental and social impact is an increasingly popular strategy among large businesses facing pressure from their shareholders and the general public to disclose the effects of their activities. RIDDL focuses on clients with 500 employees or more.
Normally, those calculations are performed by accountants or consulting firms. But the process is expensive and offers only a snapshot of a company's performance, since the calculations cannot affordably be re-run at will.
RIDDL's solution is to let customers perform the same arithmetic automatically using its SaaS software, so that companies can repeat the process regularly for more up-to-date results.
The process of assigning monetary values to social impact is complex, but RIDDL uses a basket of internationally recognized standards from Harvard's Impact-Weighted Accounts project, the Sustainability Accounting Standards Board, the Global Reporting Initiative and other organizations.
Sobey said RIDDL also recently began offering consulting services for companies that want to improve their ESG performance, but aren't yet ready to begin reporting their results.
The company was incorporated in January, 2019, with development work beginning in July. It now has four staff, with Sobey based in Halifax and the rest of the team in New Brunswick. She plans to soon hire two more staff — a marketing specialist and a salesperson.
Most of RIDDL's customer base, Sobey said, is in the United States. One client, for example, is a company building pre-fabricated homes in California using less carbon-intensive materials than are conventionally used in the construction industry.
She also has designs on Europe, which she describes as "a decade ahead of us on ESG," and Australia.
The world of ESG reporting is becoming crowded, with financial data companies like Bloomberg and Refinitiv incorporating it into the data services. But Sobey said RIDDL is differentiated by its focus on quantifying social and environmental impacts in monetary terms.
"I often liken the ESG space to cybersecurity, in that it felt like, almost overnight, there were all these consulting and accounting firms delivering new products from cybersecurity," said Sobey. "And the ESG space is very similar right now. Things are moving quite quickly."
Re-post courtesy of  Entrevestor