Mariner Partners Recipient of United Way Quantum Leap Award
Presented to organizations that experienced exceptional growth in their 2015 campaign, Mariner Partners more than doubled our impact in the community and increased our overall contribution to the United Way of Greater Saint John by almost $20,000!
The United Way develops a social investment strategy to address our community's most pressing issues. Over 200 local businesses run workplace campaigns in support of the United Way and workplace campaigns like Mariner's account for 59% of funds raised each year.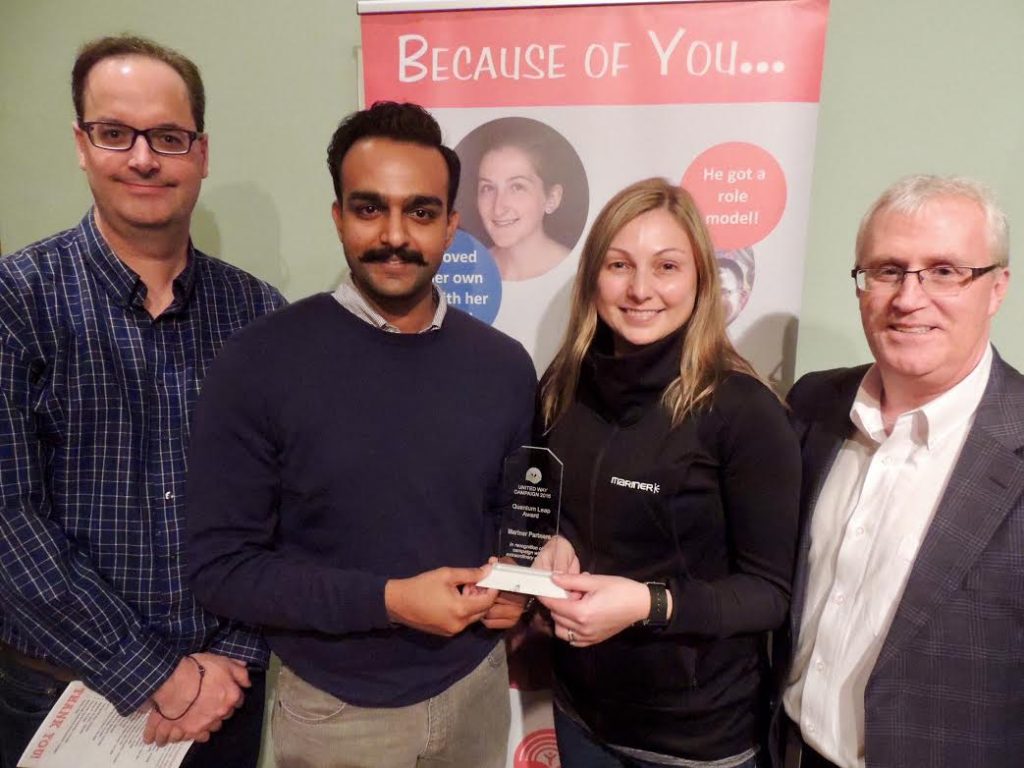 The Mariner team: Matthew Brown; Jason Basker; Shelley Wood; John McBriarty 
The award can solely be accredited to our committed Mariner team: our contribution is comprised of donations, employee pay period contributions and our corporate match.
We've set new goals for 2016/2017. Let's exceed them!